Meat Traders' Association Singapore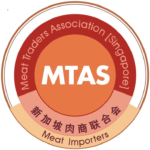 Established in 2001,
Meat Traders' Association (Singapore)
is an association with members from the meat production and trading industry in Singapore. We have 76 members comprising of 55 ordinary members and 21 associate members. Since then we have been developing our import and export network across the world, recently reaching out to Taiwan, France and Latin America to diversify our sources.