03 Nov 2020
Lead-IFM Scheme Available at SCTA, SFFA, RPB Asia & MPA 2021 for Singapore Companies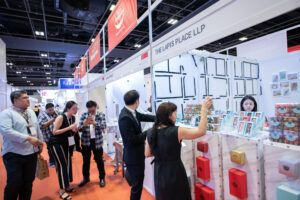 Speciality Coffee & Tea Asia (SCTA) is pleased to announce that Singapore companies can tap on the LEAD-IFM Scheme from Enterprise Singapore, allowing companies to receive up to 70% reimbursement of space rental and stand construction cost when participating in any of the following shows: Speciality Coffee & Tea Asia (SCTA), Speciality & Fine Food Asia(SFFA), Restaurant, Pub & Bar (RPB) Asia, and Meat & Poultry Asia (MPA).
Singapore registered companies can participate in the Singapore Pavilion, jointly organised by Singapore Coffee Association (SCA) and Singapore Food Manufacturers' Association (SFMA).
To be eligible for this scheme, companies have to be incorporated and based in Singapore (exclude branch of a foreign company) & locally registered with at least 3 of the following core business functions:
Marketing development and planning
Logistics and shipping management
Manufacturing and other value-added activities
Research and development and design function
Banking, financial and treasuring functions
Business and investment
For more information, please visit Enterprise Singapore.
We are actively reaching out to Singapore companies to participate at the shows and have received many favourable responses and enquiries for booth space at Singapore Pavilion, as well as other requests to participate at our shows via other means (eg. demo and speaking opportunities, seminar collaborations etc).
If you wish for your products to gain exposure and attention from key buyers in the F&B industry, make your booking as soon as possible!
Exhibiting space is limited. Reserve your preferred space before they are sold!
For any other questions, interested parties may contact Doreen at Doreen.Soh@montgomeryasia.com.
Thank you.