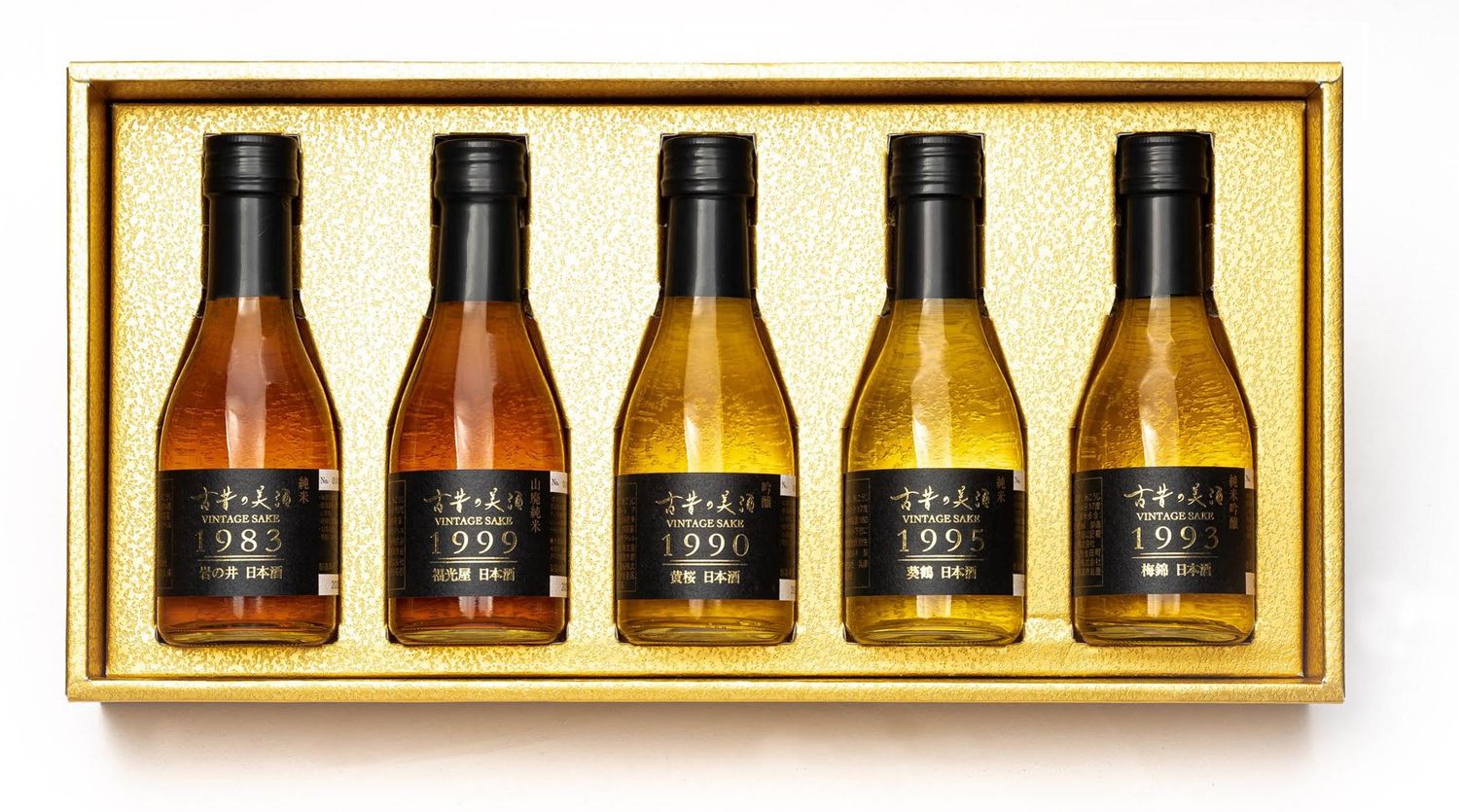 Japanese Old Vintage "INISHIE" is the premium brand of vintage sake, shochu, and plum liqueur aged more than 10 years at the youngest, up to as old as 40 years.

Our specialized sommeliers carefully selected 58 brands from the sake breweries all over Japan, and we re-branded them under the name of "INISHIE".

Enjoy the excellent mellow aroma and taste, which revive beyond the time.